This one hits a bit differently! Fans of our previous daily nastiest pitches articles will be familiar with the content in this new weekly article that covers all the need-to-know highlights of baseball from the past week in GIF form. From cool moments, nastiest pitches, and the moments you'd want to forget, our GIFs of the week are sure to entertain.
Cool Moments
Immaculate Hold
The rise of Colin Holderman has buoyed the Pittsburgh Pirates through a remarkable start to the season. It reached a whole new level this week as the reliever pitched an immaculate seventh inning against the Rays. Here are the three strikeouts.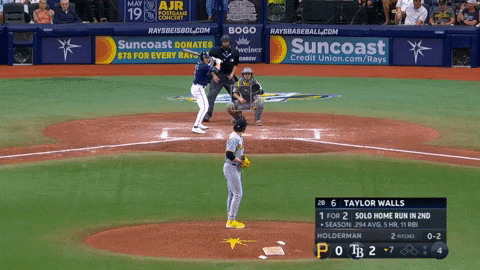 Tatis 2
The return of one of the most exciting, marketable figures in modern baseball Fernando Tatis Jr. has made an already thrilling start to the season even more memorable. The enigmatic outfielder put on a show in the Padres' 5-2 win over their rivals the Dodgers to light up San Diego on a wild Friday night. Tatis slugged not one but two homers to signal a potential changing of the guard in the NL West. His first blast was a solo shot in the third inning of Clayton Kershaw.
He then took the future Hall of Fame starter deep for the second time in the fifth inning – this two-run hooked ball just creeping over the left field fence.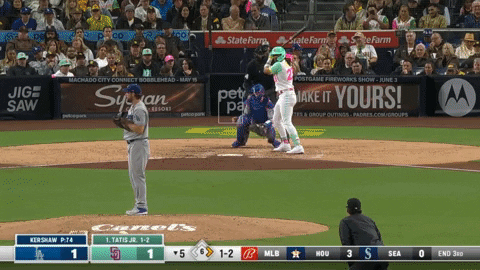 Acuna's Stolen Somersault
Another of the game's young superstars Ronald Acuña Jr. also stole the show in a matchup with the Marlins in midweek. The Atlanta starlet stole second base before toppling over himself, the base, and Jon Berti to stay on the bag.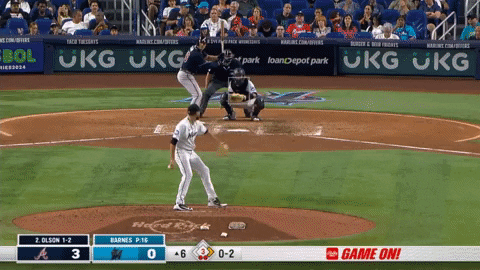 Welcome Back, Liam!
Aussie all-around-fun-guy Liam Hendriks returned from his successful battle against non-Hodgkin lymphoma in a rehab outing in the minors. A great sight and he even managed a trademark straight-heat strikeout to go with it. Brilliant stuff.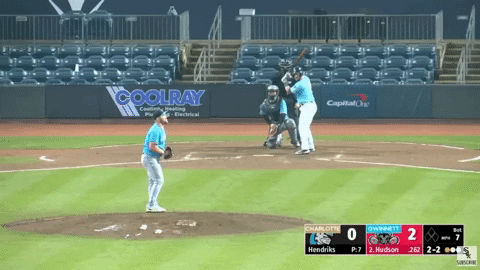 Nastiest Pitches
Yu Darvish's Sinker
A more perfect two-seam fastball you will not see – Yu Darvish painting the corner of Mookie Betts' strike zone with this 94 mph sinker with 18 inches of run. Wowzers!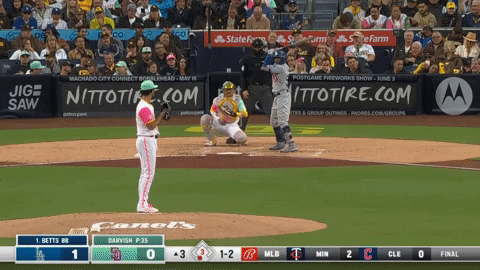 Chris Bassitt's Sinker
Blue Jays starter Chris Bassitt spun a beauty in Pittsburgh as Toronto shutout the Pirates 4-0. Bassitt induced nine swings and misses including five strikeouts in a dominant showing across seven frames. This delightful 91 mph two-seamer ringing up Bryan Reynolds.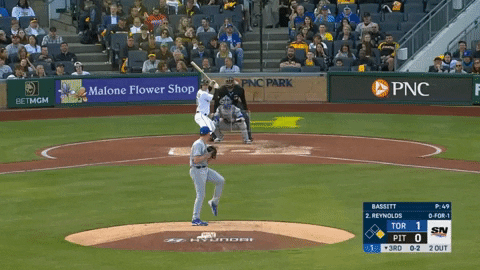 Trevor Richards' Changeup
What a nasty pitch this is! Blue Jays reliever Trevor Richards served up an un-hittable 82 mph changeup that completely bamboozled Red Sox hitter Emmanuel Valdez. Phenomenal stuff.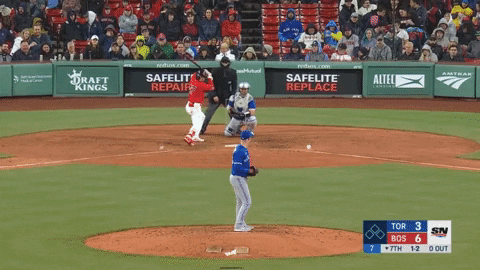 Whoopsy!
How Not To Play Left Field
A rough night for the Yankees in the Trop against the Rays was epitomized by a terrible piece of fielding by Jake Bauers in the outfield. This is baseball Jake, not soccer!
WikiCommons – Matt Carpenter Adapted by Kurt Wasemiller (@KUWasemiller on Twitter / @kurt_player02 on Instagram