This one hits a bit differently! Fans of our previously daily nastiest pitches articles will be familiar with the content in this new weekly article that covers all the need-to-know highlights of baseball from the past week in GIF form. From cool moments, the nastiest pitches, and the moments you'd want to forget, our GIFs of the week are sure to entertain.
Defensive Wizardry
Dom Canzone's Flying Catch
Since the calendar flipped to August, the Mariners have been one of the hottest teams in baseball, winning a franchise record 21 games in the month. They've been firing on all cylinders, with dominant pitching, clutch hitting, and as Dominic Canzone displays here, great defense.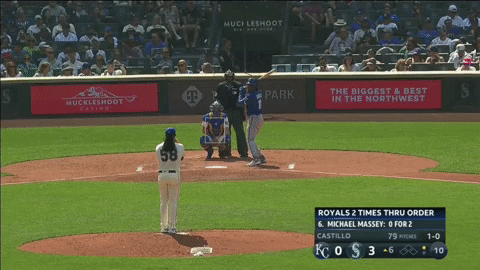 Weaver's Great Play
Despite popular opinion, pitchers, are in fact, athletes.
Giants' Unusual Double Play
The Giants took on MLB-leading Atlanta on Sunday Night Baseball attempting to prevent a series sweep by the visitors. San Francisco would come through with a victory at the end of a back-and-forth game and was aided by an incredible double play to stop an Atlanta rally in the 5th.
Nastiest Pitches
Mike Clevinger's Changeup
Mike Clevinger had one of his best starts of the season on Sunday and was promptly placed on waivers two days later. Clevinger struck out ten Sunday and capped off his outing with a great changeup.
Alex Cobb's Splitter
Alex Cobb came within one out of a no-hitter on Tuesday before Spencer Steer hit a double just out of the reach of Luis Matos. Cobb would have to settle for a complete game one-hitter with eight strikeouts. Seven of those came on the splitter and he put away the aforementioned Steer on a great one in the seventh.
Tanner Bibee's Curveball
Tanner Bibee has been on a roll over the last two months compiling a record of 6-1 since July 1st. He'd have to settle for a no-decision on Wednesday, but the Guardians were still able to eke out an extra-inning win. Bibee struck out eight in five innings and got Edouard Julien swinging on a big curveball.
Logan Webb's Changeup
Logan Webb was the tough luck loser Wednesday as his six innings of two-run ball weren't enough to secure the victory as the San Francisco offense was only able to push one run across. The ever-consistent Webb struck out six in the outing and got Spencer Steer on his fantastic changeup.
Zach Eflin's Sweeper
Tampa made the short trip to Miami for a quick two-game set among the South Florida playoff hopefuls. The visiting Rays would leave with a two-game sweep, holding the Marlins to two runs in the series. Zach Eflin led the way tossing six and a third shutout innings on Wednesday and made trade-deadline acquisition Josh Bell look foolish on a back-foot slider.
Top Long Balls
Altuve Caps Off His Cycle
The Astros traveled into Fenway on Monday and left Wednesday with a three-game sweep, effectively ending whatever playoff hopes the Red Sox had left. Jose Altuve put an exclamation point on Monday's 13-5 win as the diminutive second baseman hit for the cycle and capped it off with a long home run that left the stadium.
Acuña Makes History
Ronald Acuña Jr. made history Thursday night as the Atlanta phenom became the first-ever member of the 30/60 club. He did it in grand fashion as home run number thirty came with the bases loaded propelling the Braves to an 8-7 victory over the Dodgers.
Oh, No!
The 2023 New York Yankees
As disappointing as the 2023 season has been for the Red Sox, it must be worse for the Yankees as the Bronx Bombers entered 2023 as the AL East favorite and head into September 18.5 games back. This play in the first inning of Sunday's game was a microcosm of their season as Randy Arozarena stole second, only for Kyle Higashioka's throw to go into center field, and then the ensuing Harrison Bader throw missed the mark as well, allowing Arozarena to score. The Rays would go on to win 7-4.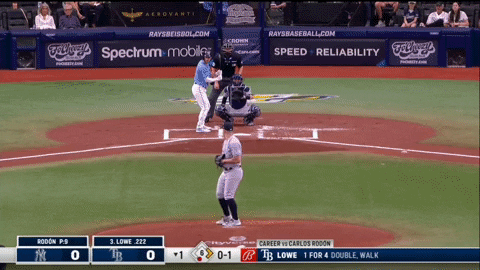 Adapted by Kurt Wasemiller (@KUWasemiller on Twitter / @kurt_player02 on Instagram)