Every morning, the We Love Baseball crew reviews the Nastiest Pitches from the previous day's games in glorious high-definition GIFs. We want to bring you the highest caliber of nastiness possible, so if you see a nasty pitch, please tell us about it. You can tweet @PitcherList to let us know and we'll give you a shout-out here in the article if your tip makes the cut.
As a bonus for PL+ members, let us know about a pitch on the PL+ Discord in the Nasty Pitches Channel, and if your suggestion is included the next day, you'll be entered into a weekly drawing for a free T-shirt!
Emmanuel Clase's Slider
If you're Joc Pederson, it must be impossible to catch up to this ridiculous 92 MPH slider from Emmanuel Clase when you're sitting on and expecting his 101 MPH cutter pretty much every pitch. It's the type of pitch you have to sit on, otherwise you're not going to catch up to it. Well, you're not gonna catch up with this one either. Woof.
Tyler Mahle's Splitter
Jorge Polanco is the king of wacky whiffs (just go watch any swinging third strike and you'll see what I mean), and Tyler Mahle fooled him on back to back splitters in the third inning for one heck of a strikeout. (H/t PL+ member AnOldOldWoodenShippy)
Joe Kelly's Sinker
The Dodgers' broadcast was laughing at just how filthy this pitch was and I had exactly the same reaction. 99 MPH heat that starts inside and ends up on the outer corner is just unfair.
Phil Bickford's Slider
This is a gorgeous slider with a ton of late bite from Phil Bickford, which he pairs nicely with a mid-90s fastball to keep hitters off balance. He went 8/24 CSW on the fastball and 6/12 CSW on the slider last night, good for a 39% CSW overall which is fantastic. I'll be on the lookout for more of Bickford's stuff in the future.
Jacob deGrom's Changeup
We all watched yesterday's latest masterpiece from Jacob deGrom on pins and needles, hoping and praying that he would make it through his start unscathed. Well, he did, and he once again did things that only deGOAT can do. 70 pitches over five innings and a 34% CSW will do, though Ozzie Albies may disagree.
Brad Wieck's Curveball
What is prettier than a nice lefty slow curveball? Not much, really. Josh Naylor hit a bomb earlier in the game, but Brad Wieck got the last laugh with this beautifully painted curveball to get out of the seventh inning.
Yu Darvish's Sinker
What is a Yu Darvish start without at least one filthy pitch? Well, it was slim pickings last night, as his spin rates were down across the board and his breaking stuff didn't quite have the same bite we've been used to seeing this season. He did drop this filthy sinker right in the lap of Gavin Lux, though.
Jake Cousins' Slider
Jake Cousins made his major league debut on Monday, pitching two solid innings in relief. He struck out five batters and held a 10/14 CSW on the slider alone. Sure, he got a few generous calls with from the umpire, but it was still impressive nonetheless. Cousins, the cousin of Minnesota Vikings QB Kirk Cousins (don't tell Nick I mentioned football here), was pitching in the Independent League for the Chicago Dogs last season. I'm sure he loved the name Dogs as much as I do, but with stuff like this it's amazing he spent any time in Indy ball at all. Welcome to the bigs, Jake, and yes, I LIKE THAT.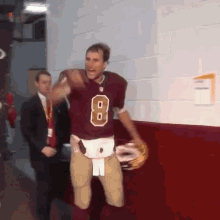 Luke Farrell's Curveball
Luke Farrell is a guy I've GIFed a few times this year but he's never quite made the cut for one reason or another. It's always been a gorgeous curveball that drops out of the sky and elicits a wonderous whiff, something that works very well around here. Well, it's time to finally show it off, because it's a wicked weapon that he only uses 5.5% of the time despite an out-of-this-world 66.7% CSW so far this year. 66.7%! Filthy.
Adbert Alzolay's Slider
Adbert Alzolay has stepped up his game in 2021 and it's been largely due to his fantastic slider. It has a 35.5% CSW on the season and is nearly a money pitch, with a 38.2% O-Swing, 52.7% Zone rate, and a 18.9% SwStr. He's getting more bite on the pitch and better results thanks to it. Alzolay is easily one of my favorite young pitchers in the game right now.
What was the Nastiest Pitch from 6/21?
Featured image by Justin Paradis (@JustParaDesigns of Twitter)