It's that time of year again! As we get closer to the start of the MLB season and the excitement grows, we have high hopes for our favorite teams and players. As such, I have high hopes for these bold predictions.
To be bold means to take risks while simultaneously being confident and courageous. All of these bold predictions will have an element of risk – of not getting them right. At the same time, you'll see some reasoning as to why these predictions could actually come true. I can't wait to look back on these at the end of the season and see how many panned out. That being said, none of these should come to fruition, otherwise they were not bold enough.
1. The Phillies Win The NL East, Score the Most Runs in Baseball, and Roster the NL MVP and Cy Young
Both PECOTA and ZiPS project the Phillies to finish third in the NL East behind Atlanta and New York, with PECOTA giving them 89.9 wins and ZiPS predicting 85. With the talent the Phillies have on their roster, it is not out of the question that they impress and finish first in the division. But that is not all of the prediction.
Last season, the Phillies finished seventh in runs scored with 747, 100 runs behind the Dodgers who led baseball. The Phillies finished 11th in fWAR with 21.6, a stat that the Dodgers also led with 38.9. Philadelphia's most significant loss from their 2022 roster was Jean Segura, who posted a 1.7 fWAR. But in his place, they added Trea Turner, who finished 12th among all players last season with a 6.3 fWAR.
Philly also improved their depth in other areas including their bullpen – adding Craig Kimbrel and Gregory Soto. They also replaced Zach Eflin (1.4 fWAR in 2022) with Taijuan Walker (2.5). All of this could and should lead to an improvement on the team's 87 wins from last season and push them into first in the division by the end of the season.
On top of that, I believe Aaron Nola will win the NL Cy Young award and Trea Turner will win the NL MVP in 2023. Nola finished fourth in Cy Young voting last season, finishing with 235 strikeouts in 205 innings. He was one of eight pitchers last season to finish with at least 200 IP, but one of just three of those pitchers to finish with at least 10 strikeouts per nine innings. Had he finished closer to his 2.80 SIERA and picked up a few more wins instead of finishing 11-13, he may have challenged Sandy Alcantara for the award last year. He has the stuff to do it this year – just check out his PLA data that shows an arsenal of pitches that are mostly elite:
Trea Turner missed on an MVP season in 2022 thanks to a career year from Paul Goldschmidt, who took home the title. Turner finished 11th in MVP voting despite finishing top-10 in baseball in runs, RBI, and stolen bases, while finishing tied for 11th in AVG. His .298 AVG gave him five straight seasons with an AVG of .290 or better. Turner could arguably lead baseball in stolen bases and batting average in 2023, while also finishing among the best in runs and RBI thanks to the Phillies looking like an offensive powerhouse.
A lot has to go right for this prediction to hit, and while it is in the realm of possibility, I'm not counting on the Phillies to follow through.
Yep, I think we could see the (non-steroid-aided) home run record broken in back to back seasons. I know I'll get some flack from those that say Barry Bonds has the record, and I get it. But Judge did it without the 'roids as far as we know.
Alonso already has a 50-homer season under his belt, granted it was the year of the happy fun ball that was flying everywhere…but he still hit 50 home runs.
Alonso finished top-10 among qualified first basemen in barrel and HardHit rate last season, and is a candidate to be among the hardest hitters every year. On top of that, he rarely misses time. In three full seasons (not counting 2020), he has missed just 13 games. Skill + opportunity = production, and I think Alonso could produce a record-breaking season. Of course, if he does hit over 62 home runs, he'll likely win the NL MVP, and then my Turner prediction is scrapped, but these are all dart throws anyway.
Here is Alonso's PLV power metric just to show what he can do with the ball:
Texas finished 68-94 last season, good for fourth in their division ahead of a 60-win Oakland team. This year, I think Texas will jump to first in their division. There are a few reasons why I think they can do this.
It is a lot to expect out of a team to go from a 68-win team to first in their division in a year, but if any team could do it, it would be this one.
4. Jacob deGrom will make at least 32 starts and win the AL Cy Young
While we are on the topic of the Rangers, I think new Rangers pitcher Jacob deGrom will have his first fully healthy, full season since 2019. Not only that, he will become the sixth pitcher to win a Cy Young in both the AL and the NL, following in the footsteps of Gaylord Perry, Randy Johnson, Pedro Martinez, Roy Halladay, Roger Clemens, and Max Scherzer.
It is extremely difficult to win one Cy Young, but this would be deGrom's third overall. It is even harder to win a Cy Young in multiple leagues, as only five pitchers have done it before in baseball's 170-plus year history.
In 64.1 IP last season, deGrom posted a 14 K/9 rate with a 3.08 ERA, but a 1.53 xFIP and a 1.59 SIERA. His 1.70 ERA in 2018 is the lowest ERA of any qualified pitcher (not counting 2020) since Zack Greinke's 1.65 ERA in 2015.
Most of this prediction rests on the hope that deGrom proves most of us wrong and actually has a healthy season.
My doubts about Cristian Javier have been documented in an article I wrote on which pitchers will be most hurt by the shift ban, and I think Javier will be one of those pitchers. I also worry that his stuff beyond his fastball and slider is not good enough to get left-handed batters out now that he cannot rely on the shift. Just look at his PLA scores on his changeup:
Not only is his curveball a below average pitch, his changeup graded as a Bad Pitch.
I think all of the helium around Javier during draft season backfires on drafters taking him among the top 25 starting pitchers and his potential difficulties getting non-shift-aided outs this season hurts him and the fantasy managers that selected him.
As for Triston McKenzie, I believe he has a number of issues from last season that suggest a 2.96 ERA wasn't realistic and shouldn't be expected going forwards
He finished with a .237 BABIP and a 32% GB rate. The BABIP suggests that he was fortunate in the amount of hits he allowed and potentially the amount of runs scored against him as well. His groundball rate was 10% lower than league average while his flyball rate was 11% higher than league average. Not to mention all of the advanced ERA metrics suggest his ERA should have been 3.50 or higher.
Additionally, he has below average fastball velocity and mediocre stuff otherwise. Our PLV data backs that up:
His fastball is his best pitch, but even it is just barely above league average. This draft season, many are selecting him as if he is an SP2 and I think he should be an SP3 or 4.
6. Bobby Witt Jr. Goes 30/30/.275 and is a Top 5 Draft Pick in 2024
Bobby Witt Jr. is already a top-10 or 15 pick in many leagues, but he could be in for a spectacular season this year, which may bump his draft stock up even more for next season.
He swiped 30 bags in 2022, and with the new rules for pitchers, along with bigger bases, he should be able to tally a few more than 30 this season. Hitting 30 homers and batting .275 are the tougher ends of this prediction. One reason why is that Witt's power was so inconsistent last season:
If he can consistently tap into the power, going from a 20-homer season to a 30-homer season may not be so unrealistic. Still, an increase of 10 home runs from one season to the next will take a lot of good fortune. He would probably have to have a major step up in his batted ball data this season as well. He had an 8.7% barrel rate and a 38.6% HardHit rate – both of which are just above league average.
As for batting .275 this season, nearly all the projections available on Fangraphs predict that he will end up with a .260-.265 AVG. To get his average up a bit more, he will need to cut down on his chase rate (37.3%) and show some better strikezone judgment than his below league average judgment from 2022:
7. The Baltimore Orioles Will Make It To The World Series
I don't have a ton of hope for this one, but it would be incredible. The Orioles are in arguably the toughest division in baseball, but have an improving offense and pitching staff.
Baltimore will also have a ton of trade assets, both in the majors and minors, if they wanted to acquire more starting pitching, their main weakness, over the course of the season.
Young players like Adley Rutschman, Gunnar Henderson, and Ryan Mountcastle will anchor the offense, along with other solid offensive performers in Cedric Mullins, Anthony Santander, Austin Hays, and Adam Frazier. The O's also feature one of the best closers in the league in Felix Bautista.
If things come together for Baltimore, they could be in for a special season.
8. No Pitchers Finish With 20 Wins Or More
I believe no pitchers will finish the season with 20 wins or more. The last time this happened was 2017, and before that, at least one pitcher did it in every year since 2010 (not counting 2020).
One reason I think that we will not see a 20-game-winner is because of the shift being banned. This should create more scoring, which could mean pitchers get pulled earlier and become ineligible for wins.
As far as active pitchers who have won 20 or more games recently, Max Scherzer won 20 games in 2016, Blake Snell won 21 and Corey Kluber had 20 in 2018, Justin Verlander won 21 and Gerrit Cole won 20 in 2019, Julio Urias won 20 in 2021, and Kyle Wright won 21 in 2022. Verlander also had a 24-win season in 2011. Max Scherzer threw for 21 wins in 2013. Adam Wainwright won 20 games in 2010 and 2014. Clayton Kershaw won 21 and Johnny Cueto won 20 also in 2014. Kershaw also had a 21-win season in 2011. And Dallas Keuchel put up 20 wins in 2015.
Other issues that could lead to fewer wins for pitchers are new rules with the pitch clock, bigger bases, and restrictions on pick-off attempts and how many times pitchers can step off the rubber.
This is going to be a very interesting season for scoring, but an equally interesting season for pitchers.
This is more blind hope than anything. As a Nationals fan, it has been difficult to see the World Series winning team be stripped down and sold off like car parts.
Entering the 2023 season is a rag-tag group of veteran castaways, recent prospect call-ups, and Patrick Corbin.
PECOTA projects the Nationals for 61 wins, which is not only last in their division behind Miami's 80 wins, but also worst in baseball. ZiPS puts the Nationals in closer striking range of fourth place, projecting the Marlins for 75 wins and the Nats for 64 (still worst in baseball).
This is a complete shot in the dark, but if a few things go right for the Nationals and a few things go wrong for the Marlins or any other teams in the division, anything can happen.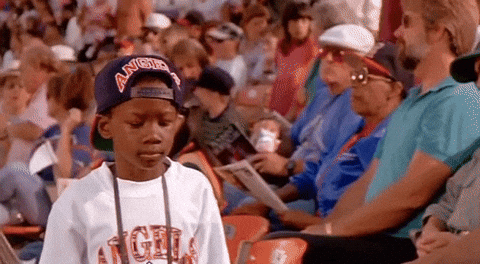 10. The Following Players All Go 30/30
I think that this season, with all of the new adjustments, these players will hit at least 30 home runs and steal at least 30 bases:
The last season where multiple players had 30/30 seasons was 2019, when Christian Yelich and Acuna both went 40/30.
It is unlikely any of these predictions come true, but I'm looking forward to looking backward at these during the offseason.
(Photos by Icon Sportswire | Adapted by Doug Carlin (@Bdougals on Twitter)