| | | | | | |
| --- | --- | --- | --- | --- | --- |
| Prospect Wars Schedule: | Methodology | Rankings | Travis' Ranking Highlights | Adam's Ranking Highlights | On the Farm Podcast |
| Top 100 Pitchers | June 24 | June 25 | June 26 | June 27 | July 3 |
| Top 100 Hitters | July 1 | July 2 | July 3 | July 4 | July 3 |
Last week Travis Sherer and Adam Lawler were asked to rank the Top 100 pitching prospects without any other direction. Despite nobody asking them to repeat this with hitting prospects, they decided to do it anyway—because Lawler wanted to: "Stick it to the man."
Sherer can only guess that means "The Man" is Nick Pollack. Cool.
Before we give you our lists, we are going to give you our methodology, thereby sharpening our sticks:
Adam Lawler's Methodology
Scientifically Speaking…(Multiple Data Points)
It's hard to quantify the "it" factor in hitters. It's really a "you know it when you see it and hear it" type deal. A lot of prospect hounds are going to feign knowledge on an A-ball hitter in Kinston, North Carolina, because they read a report of a guy who once saw the A-ball hitter in two at-bats before missing the third because they were more focused on how the shortstop of the opposing team couldn't stay still and focus. Then, that report translates into a post on a site, which other prospect hounds pick up on and point to when they want to act like they know something. Give me three or four independent reports if they're anything below Double-A before I consider buy-in. Give me two seasons' worth of growth in box score scouting before I start to believe.
Begrudgingly, I will admit I love Travis' Golden Spikes consideration below. It makes sense, right? Polished, successful bats in college are likely to become polished, successful bats in the minors. Brilliantly simple, like Travis. Even then, we usually have two seasons' worth of data to review when they're considered a finalist for being best player in the college ranks.
International Players Anathema (I Don't Choose You)
As I alluded to in the previous Top 100 Pitching Prospects post, anyone who acts like they know something about international players is lying to you. Teams, scouts, and coyotes are looking to pump up their prospects as much as they can for less than genuine reasons. There are very few independent scouts bumping around Cuba, the DR, or elsewhere to give an assessment. More to the point, the Dominican Summer League is basically the equivalent of average high school ball. A name like Malcom Nunez pops up during the offseason, and people go bonkers. I preach patience whenever possible. I'd rather buy in a tick late on a hot international name than be saddled with Rusney Castillo or Fernando Martinez.
No One Man Should Have All That Power
I look at a guy like Sherten Apostel and see 60+ game power. Not too many players have that ability. The game is quickly evolving into something that is tailormade for these types of players. In other words: three true outcomes. Hit tool is nice, but it's no longer king. Teams—more than ever—are willing to tolerate a lot of bad if you can hit the ball like Giancarlo Stanton or Aaron Judge while playing defense like Dan Vogelbach.
As long as you have some formula where patience, power, and a modicum of fielding ability, your floor is a lot higher than it ever was before the live-ball era. So what if you whiff 35% of the time?
Players are evolving all the time. It becoming harder than ever to say a player is lost because they have "swing and miss." Look at the way people were talking about Joey Gallo not even three years ago. "If he could only just cut the K rate." Well, Gallo had a preternatural ability to hit the ball very, very far. Even when the game evolves—and it will in real ways by the time your 2022 prospect arrives—a player with power will be less affected than someone who had 45-grade power but figured out launch angle.
So give me the guys with high variability. Ideally, you want your prospects skyrocket in value or burn out faster than your 4th of July M-80. Sure Andrew Benintendi and Nomar Mazara are nice, but Judge and Gallo are better. I'd rather churn out prospects and increase value fast as opposed to praying my hit-tool-first guy becomes something better than a third outfielder in four years' time.
Fade to Back
There are three main fades in my rankings, let's see if you can guess what they are:
| | |
| --- | --- |
| Position | # Ranked In Top 100 |
| OF | 40 |
| SS | 21 |
| 1B | 13 |
| 2B | 13 |
| 3B | 13 |
| DH | 2 |
| C | 2 |
As you can see, I favor outfielders and shortstops. Historically speaking, these are usually the most gifted athletes on any team. Second basemen are washed-up shortstops. First basemen are washed-up corner outfielders. More to the point, if you are a first base-only/second base-only prospect? You have to hit the ever loving heck out of the ball just to make it. It's a fool's errand to buy in early or often.
A word about catchers. I just don't rank them. I don't care if you do. Catchers take forever to develop when they enter the big leagues. Catching is hard. Managers like them to learn a rotation and display defensive chops before their bat is taken into account. People have marveled over names like Francisco Mejia and Danny Jansen, but they are the most recent hyped up catching prospects who are failing to live up to a sliver of their expectations. However, I could go on and on: Kyle Schwarber, Jesus Montero, Jorge Alfaro, Andrew Susac, Mike Zunino (Golden Spikes winner). This is painful. Please make it stop. Blake Swihart, Austin Barnes, Austin Hedges, Carson Kelly, Chance Sisco…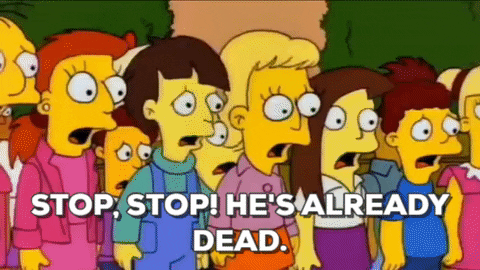 Just…do yourself a favor and buy a catcher with some assets when you're ready to compete.
Travis Sherer's Methodology
There are a couple of quick things I want to get out of the way: (1) Unlike pitchers, there is no real injury that scares me away from a hitting prospect (unless we're talking like a broken back or something); (2) We talked about organization being important for pitchers, and I am less concerned with that for hitting prospects. Houston and Tampa Bay might get a boost here, but that's really it; (3) Age relative to class is once again a thing. If you scour MiLB hitting at any level, there are always a handful of guys who are putting up numbers like they are men among boys—that's because they are. Moving on.
If you look at most Top 100 lists, you're bound to notice a couple of things: (1) There are too many catchers, and (2) there are too many shortstops. Just about 30% of many Top 100 lists (that include pitchers) are made up of those two positions, which is insane. Often we get caught up in offensive potential when trying to find the next Hall of Fame shortstop or backstop, forgetting that those two positions are incredibly hard to field. Generally, you have to be a certain size to capably field either one. Most of time, a shortstop prospect does not have a chance to actually be a shortstop beyond one or two years in the minor leagues, if at all. If they excel offensively—especially with power—they are usually too large to stay at short, and if they are small, their arms aren't quite good enough to keep them on the left side.
As far as catcher is concerned, if a prospect is a really good hitter, it behooves a franchise to let them learn the intricacies of calling, framing, and footwork in the minors when they could be contributing with their bat right now in a much less demanding position (think Schwarber and Bryce Harper). If a prospect is too good defensively—he's old. There are no wunderkind defensive teenagers. There are kids with potential, but you really have to be able to learn from either collegiate or professional coaches to even get a sense of what it takes to catch.
So why are there so many catchers on Top 100 lists? It's all scarcity and projection. Speaking of projection, let's get to it:
Projection
There are the rare prospects who can hit it deep, and hit it often. Those are the prospects everyone knows about before they are drafted/signed (Wander Franco/Joe Mauer/Derek Jeter/Harper/Carlos Correa/etc.). That is like 3 percent of prospects. The rest is a guessing game as to how much they will improve and which skills that improvement will occur with.
Some may disagree with me, but when I look at a hitter and I think, "If he can only figure out how to make contact…," I stop and move on (Seuly Matias). Power doesn't mean anything to me if you can't hit the ball. Power is such a common skill set. Having light-tower power and but swinging at everything is the hitting equivalent of a pitching prospect throwing 100 mph without control. That skill is the whole game. Much like I argued about limiting baserunners in my pitching methodology, I am not a believer in prospects suddenly figuring out how to be good hitters.
So when it comes to projection, I love the hitters who I think, "I hope he gains a little more power" (Vidal Brujan). That is much more likely to happen, especially in this generation of players. Sure, it likely means I could miss out on a Gallo or Franmil Reyes, but it means I'm much more likely to get a Mookie Betts or Francisco Lindor.
K Rate/BB Rate
K rate and BB rate are two indicators of what I was talking about in the projection section. When it comes to prospects at the High-A level or below, I want to see a near equal K:BB ratio, or a BB rate of higher than 13 percent and a K ratio of lower than 25 percent. If that prospect gets promoted, beyond the Single-A's, it is acceptable for that K rate to rise, only if the BB rate also rises. If that doesn't happen, I begin to lose faith. I don't care if a prospect appears to be selling out more for power in the minors, because that approach likely won't work at higher levels if he has to employ it in the minor leagues.
Position
Positions matter. For example, power-hitting third base prospects are so common that one has to be truly elite like Vladimir Guerrero Jr. to stand out. That said, the positions I gravitate toward are shortstop and outfield. In fantasy baseball, it is impossible to have too many outfielders. There just aren't enough great ones in the league to fill 30-60 slots in fantasy rosters. So go for the elite outfielders every time one comes up.
I did mention above that there are too many shortstop prospects in Top 100 lists. One of the reasons is that they are not going to be shortstops in the future. If you draft prospects knowing that, it lessens the risk. You will often end up with a third baseman, second baseman or a center fielder if he's not good enough to play in the hole.
Finally, only draft elite catchers. It is hard enough to find a catcher who can hit, but even if you do, catchers have by far the shortest primes and careers of any position. If you're lucky, you get a contributing catcher for four years, if you get a Hall of Famer, you get a contributing catcher for eight years. More than that and you get Buster Posey: 10 years.
Golden Spikes
This has nothing to do with scouting or analysis. It's pointing out something that should be obvious but isn't because most people don't pay attention.
I should have mentioned this in the pitcher methodology, but lastly, I look at college prospects and value them above high schoolers. They take less time to develop, and there is generally less risk of complete bust. I especially seek out Golden Spikes Award winners. Given to the nation's best amateur player, the Golden Spikes Award has been tremendously accurate in predicting what makes a quality major leaguer.
Here are the winners since 2001:
Note that all but two from 2001 to 2013 went on to be an All-Star at least once, meanwhile, three won MVPs, two won Cy Young Awards, and two won Rookie of the Year. Something else about Golden Spikes recipients: They make it to the majors much quicker than normal draft picks. Forty of the 60 total (67%) top-10 picks from 2010 to 2015 MLB drafts made it to the majors (from 2016 on is just too soon to look at how picks have turned out). Below is how quickly it took Golden Spikes awardees from 2001 to 2015 to get to the majors:
| | | | |
| --- | --- | --- | --- |
| Top 10 MLB Draft Picks vs. Golden Spikes Award Winners | #Made MLB Debuts/Total | Avg. MiLB IP Before Debut | Avg. MiLB GP Before Debut |
| High School (2010-2015) | 12/26 (50%) | 321 | 333 |
| College (2010-2015) | 27/34 (79%) | 168 | 214 |
| Golden Spikes (2001-2013) | 15/15 | 91 | 135 |
What's more: From 2001 to 2013, Golden Spikes winners have outperformed the eventual first pick of the following year's MLB draft in terms of how many eventually were called up to the majors, the rate at which they debuted, and All-Star appearances. It has been the most reliable way to predict the success of prospects as far as I can tell. Will that continue? We'll find out.
Featured image by Justin Paradis (@FreshMeatComm on Twitter)